The exhibitions you must see this October
Published 22 September 2021
From documentary photography to colourful sculpture, these are the exhibitions you must see this October.
The air's a little colder, conkers and leaves scatter the ground and pumpkins are in season – it must be October.
Autumn's blockbuster exhibition season is in full swing, and there are plenty of options to tempt you in from the cold and get you seeing more art.
The mesmerising photography of Sebastião Salgado is a rare treat at the Science Museum, in a major exhibition showcasing the Brazilian rainforest at an urgent time for the environment. Meanwhile, sculptor Annie Morris and multimedia artist Petrit Halilaj use painful personal experiences to create vibrant installations at Yorkshire Sculpture Park and Tate St Ives respectively, and a collection of lost drawings by Hokusai go on display at the British Museum.
Plus, a heads up – two major exhibitions are just about to close their doors this month. Paula Rego at Tate Britain closes on 24 October, while Bellotto: The Königstein Views Reunited at the National Gallery closes on 31 October, so if you'd been planning to catch those, get them in the diary.
There's much more besides; remember, most of our must-sees are free or 50% off with a National Art Pass, and you can explore our full listings for more exhibitions near you.
Want more inspiration? Sign up for our newsletter Art in Your Inbox and follow us on Instagram for more ways to engage with the art you love.
Theicon signifies when there is a National Art Pass offer
1
1 October 2021 – 13 March 2022
Frilled shirts, Regency brocades and velvet trousers – there's plenty in this exhibition to inspire you to push the boat out with your costume this Halloween. Beautiful People explores the designers who defined radical fashion in the 1960s, driven by freedom and flamboyance. The exhibition is an explosion of colour, materials and decorative design – the perfect way to brighten up the greyest of days.
2
9 October 2021 – 20 February 2022
One of the most extraordinary artists of the 20th century, Laura Knight was known for her love of the backstage world of theatre, circus and ballet, and for painting marginalised people. During the Second World War she documented women's role in the war effort, creating some of her most famous works, many of which feature in this exhibition. Made possible by hundreds of funders through our crowdfunding platform Art Happens, the exhibition spans Knight's entire career, featuring paintings, graphics, jewellery and costume.
3
9 October 2021 – 2 January 2022
The great Baroque painter Nicolas Poussin painted numerous works full of joy and movement, reflecting the fluidity of the human body in wild, raucous scenes. He was particularly inspired by dance and revelry, spending much of his career perfecting how to depict the body in motion. Experience Poussin and classical art in an entirely new light, one of warmth, joy and relatability, in this exhibition bringing together 20 of his paintings alongside the classical antiquities that inspired him.
4
16 October 2021 – 16 January 2022
From rural landscapes featuring birds and animals to images of war and violence, multimedia artist Petrit Halilaj populates the spaces of Tate St Ives with a visual representation of his lived experience. The artist takes his inspiration from the images he carried with him through times of conflict, revisiting a collection of powerful drawings he made as a child in a refugee camp in Albania. The installation includes intriguing large-scale animal and insect sculptures, exploring the idea of transformation.
5
16 October 2021 – 30 January 2022
Free to all
Another multimedia artist in the spotlight this month is Sutapa Biswas. The touring exhibition Lumen, which features a film of the same name made with Art Fund support, makes its way to Cambridge this October. Featuring video, photography, painting, drawing, sculpture and much more, the exhibition demonstrates the massive influence Biswas has had on art in post-war Britain, and how she's used her work to challenge the suppression of women artists throughout history.
6
25 September 2021 – 6 February 2022
Colourful sculptures and thread paintings are taking over the Weston Gallery at Yorkshire Sculpture Park this month, as sculptor Annie Morris brings her large-scale 'stacks' to life alongside a monumental bronze work outside in the park. The work on display tackles powerful themes of loss and grief personal to the artist.
7
30 September 2021 – 30 January 2022
Over 100 rare drawings by Japanese artist Hokusai, which were recently acquired by the British Museum with Art Fund support, are going on display for the very first time, alongside other iconic works by the artist such as The Great Wave. Originally made for an illustrated encyclopedia that never made it to publication, the images depict various scenes from ancient China, Buddhist India and the natural world which reveal surprising facts about Japan's connection to the wider world in the 19th century.
8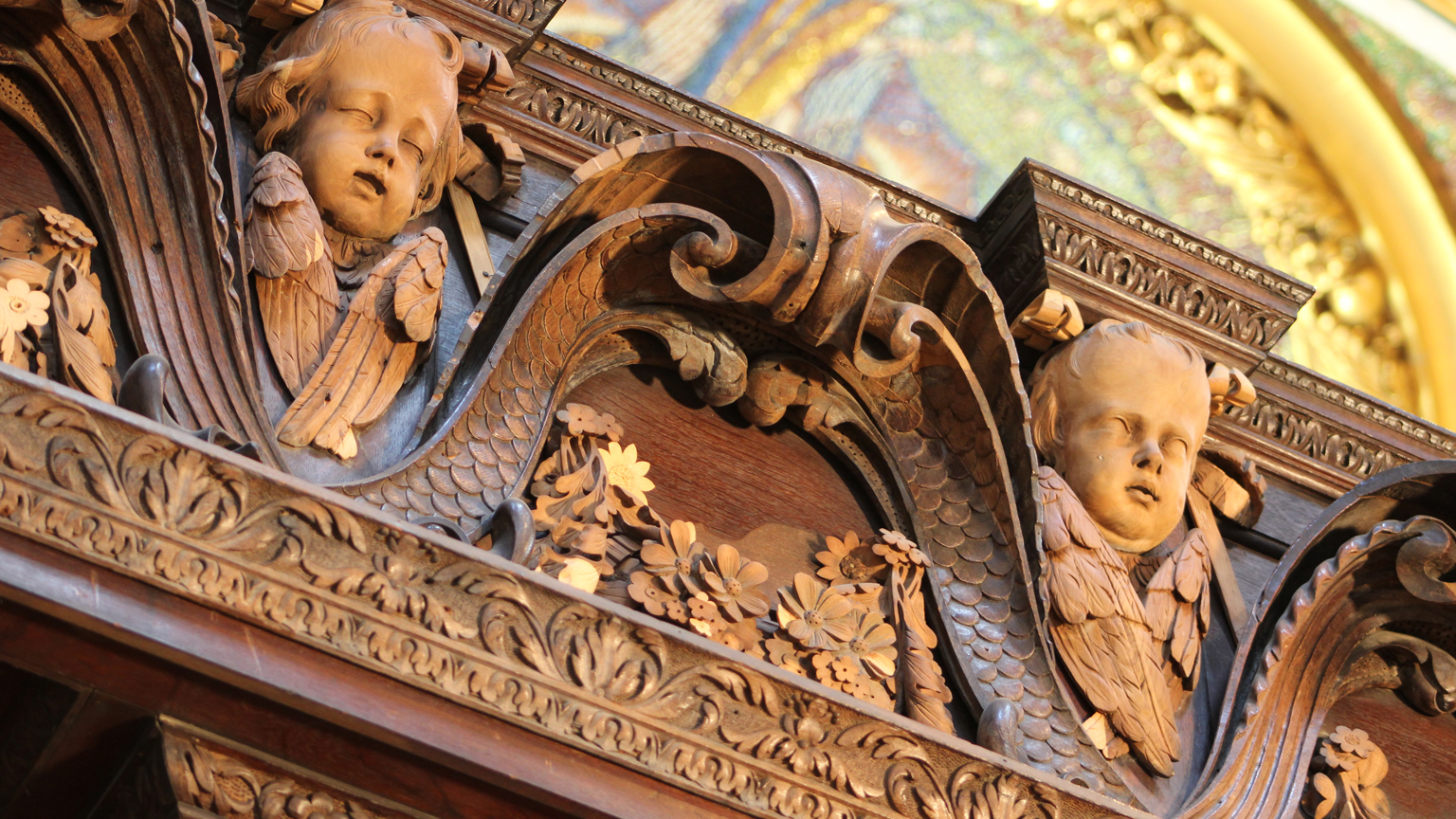 25 September 2021 – 30 January 2022
50% off entry and exhibitions
Affectionately dubbed the 'Michelangelo of Wood', Grinling Gibbons is one of the world's most famous carvers and sculptors, particularly known for his work on the decorative aspects of St Paul's Cathedral, Hampton Court Palace and Windsor Castle, among other famous locations. He used wood carving as a form of illusion, creating incredible realist creations that could trick the eye into thinking they were made from something else entirely. In this exhibition, a huge collection of wood and stone carvings, drawings and sketches, portraits and still life paintings explore how Gibbons influenced the landscape of British carving, sculpture and interiors.
9
13 October 2021 – 20 March 2022
Examining the complicated relationship between humanity and nature at a critical time for the environment, photographer Sebastião Salgado brings together a collection of striking photography from the Brazilian rainforest. Salgado's powerful images feature indigenous communities, dramatic landscapes and turbulent states of weather, highlighting the immense threat of climate change to the forest and its people.